Molecular Spectacular
Event
---
Group Sizes 5-1000
---
Duration: 1 to 2.5 hours
---
Location: Nationwide
---
Key Skills
---
Energising team activity
Educational, fun and hands on
Time management
Creativity and innovation
Research & strategic planning
Level
---




Introduction
Gel and emulsify your event in a memorable afternoon team building experience you will never forget!
Event Outline
Ferran Adrià Head chef and founder of the world renowned elBulli restaurant in Spain is considered one of the best chefs in the world, Ferran started a gastronomic revolution that inspired modern chefs such as Heston Blumenthal to create magical touches to dishes by combining natural ingredients used in the consumer food industry with fine dining cooking and the results were spectacular.
Be one of the first companies to engage in the new generation of team building activities, molecular cooking is where the classical chef meets the Modern chef. Inspire innovation and creativity to the highest level in this magical team activity.
Have you ever wondered how the modern chefs such as Heston Blumenthal create these amazing dishes, our professional chefs will present a variety of techniques to add vibrancy into their dishes, hot gels and spheres will redefine what you thought you knew about cooking, we would expect guests to master some basic skills they can use at home by the end of the activity.
Once the techniques are mastered, the group can have a go at making some of the items demonstrated, the class will include some amazing tasting dishes for all to try. Dine like Einstein and bring your cooking to life.
Please note this is a team building activity with molecular canapes and cocktails.
Sample menu
Sparkling Lava lamp on arrival
Gin Spheres
Bloody Mary cannelloni with smoked salmon mousse garnished with pickled cucumber, caper berries and violets
Fillet of beef with beetroot caviar and horseradish cream
Mango and coconut fried eggs
Chocolate fondant with raspberry snow spheres and a baileys shot
What's included?
Michelin Star Trained chefs and Chocolatiers with professional event managers
A dedicated project manager who will liaise with you directly and other companies involved on the day.
Public liability for up to £1,000,000
Risk Assessments and Haccaps
All Specialist equipment, ingredients and recipes.
Medals and Aprons
All pre-event and onsite event management with a follow up and feedback if required.
We will do our upmost to give you an outstanding event, and to deliver the desired outcomes and objectives which you have requested and ensure that everyone has a totally enjoyable, unforgettable and rewarding experience.
Within 2 working days we will be in contact with your feedback and share memorable photos taken by our event managers with you within 5 working days.
Additional Extras to consider
Photography and filming
Venue finding services
Facilitation
Prizes
Itinerary
12:00 Events crew arrive onsite and set up, this can be at any venue or location nationwide and beyond.
13:50 Room is set and our event host will meet your point of contact.
14:00 We warmly welcome your guests and explain what is to be expected of them, guests are put into teams (unless pre-selected) and go to their colour coded cooking zones. Hats and aprons are put on and a Head Chef (who will be awarded the head chef hat) is appointed by each team
14:15 Some good housekeeping with a health and safety briefing relevant to the tasks and venue is given by our host followed by interviewing the head chefs from each team, the briefing and warm up session is rounded off with a "yes chef!" from each team.
14:20 A demonstration is given by our chef(s) relevant to the menu or challenge, this may be on a big screen for larger groups so all the guests can see and understand the technical skills that are required such as knife skills presentation techniques and good food practices.
14:40 Preparing and cooking the food commences
16:30 Cooking concludes, and teams sit down to share and enjoy the food they have made. The chef will judge each course if the event is competitive.
16:55 The winning team is announced, medals awarded and proud photo moments for the winning team are shared. During the event debrief your host and chef will share the most amusing moments and highlights from the activity and conclude with thank you's and goodbyes.
17:00 Event crew commence derig (we leave the event space clean and tidy)
``Our feedback to you is that we had a really enjoyable and fun time. We had been team training and focusing on sales for the first part of the day and so the chocolate making was a very welcome release!``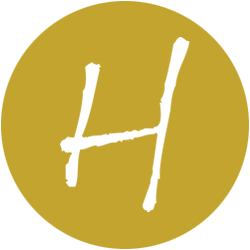 Illume Dentistry

Enquire Now