---
Best virtual Christmas Party ideas and events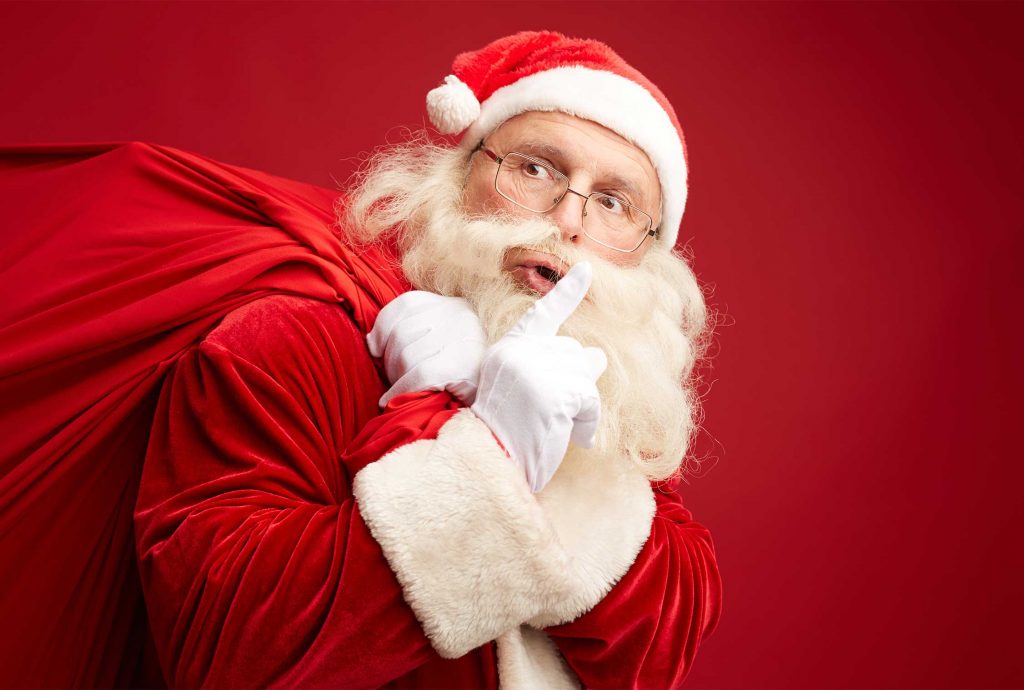 BEST VIRTUAL CHRISTMAS PARTY IDEAS AND EVENTS

                                              Bring your teams together this Christmas and fill your clients with joy!
Best Christmas Virtual Party Ideas and Events   
We've got it covered with the best Christmas Virtual Party ideas and events this season from fun virtual Cheese and Wine experiences to Molecular magic.  Our party events for team building are unique high caliber platforms designed for client engagement to target knew prospects and existing clients.
Our hybrid and bespoke events for virtual Business 2 Business were first to market and winning solutions for many companies to reach out to there clients, successfully creating opportunities for company growth by increasing client base and retaining key clients.
Companies who discovered our hybrid Virtual Cheese and Wine tasting experience have championed this marketing event as the best virtual high caliber activity for show casing knew products and reaching out to their key clients.
Hartleys Events have been bringing people together or over 16 years!
Call now to find out more 0845 371 1169 or email info@hartleysevents.co.uk
BEST VIRTUAL CHRISTMAS PARTY IDEAS AND EVENTS                                           
For client engagement and team building 
It is almost Christmas!  We are super excited about the line up of our top 10 fantastic virtual Christmas party ideas and events.   We will be running virtual events as well as in person events this Christmas.  Our team are extremely privileged to have run virtual cookery, culinary and cheese and  wine tasting events for the top performing companies around the globe.  To include, Pfizer, AstraZeneca, BBC, Sony, Airbus, Tik Tok, Facebook, Google, The Financial times and many others.
The Top 10

Best Virtual Christmas Party Ideas and events
1 Virtual Cheese and  Wine Tasting 
2 Virtual Gingerbread House Making 
3 Virtual Christmas Culinary Games
4 Virtual Christmas chocolate making
6  Virtual Molecular Gastronomy
7  Virtual Sushi making experience
9  Virtual Christmas Come Dine with me
1 Virtual Cheese and Wine tasting / Best Christmas Virtual Party Ideas and Events
Last Christmas we entertained hundreds of companies for the purpose of business 2 business networking and client engagement using our exclusive and prestigious Virtual Cheese and  Wine Tasting experience for the purpose of client engagement events and building relationships.  Our virtual cheese & wine tasting events have 2 distinguished experts a Michelin Star Chef who presents the Artisan British Cheeses and a Wine Expert who showcases award winning wines from vineyards around the globe.   Its a high level virtual cheese and wine tasting experience which incorporates break out rooms in between the tastings to create opportunities for guests to connect to have meaningful conversations and build business relationships.  A unique platform to engage, build relationships and network with your clients in a memorable high caliber hybrid event.   Could there be a better way to spend an evening with your guests tasting wines from award winning vineyards and sampling the finest British cheeses our country has to offer.  The number one choice for virtual Christmas party ideas and events.
2 Virtual Gingerbread Making / Best Christmas Virtual Party Ideas and Events
Make Christmas complete this year for you and your company and book one of our Virtual Gingerbread House Making Events  This was our best selling Virtual Christmas event last year and will be this year.  We already have 1000 Gingerbread Making boxes being put together by our team ready to send to guests , these will include pre-made Ginger bread Dough.  Guests will not only be building, assembling and icing Gingerbread Houses with us on zoom they will also be rolling, shaping and baking ginger bread.  We guarantee lifelong memories with this Best virtual Christmas Event.  There is nothing quite like the beautiful festive aroma of gingerbread baking, you can almost immortalize yourself with this event!  In the future, every time your guests recognize the aroma of baking gingerbread they will remember you for booking it!  Number nine for our best virtual Christmas party ideas and events.
3

Virtual Culinary G

ames /

Best Christmas Virtual Party Ideas and Events
Saving the best until last the Christmas Virtual Christmas Culinary Games the event to book for silly Christmas fun, especially designed for energetic and competitive teams.  This virtual event is ideal for small and large groups alike, and we incorporate break out rooms for guests to network in between the demonstrations.   When the challenges are set guests are simply sent to the breakout rooms with there colleagues to have fun and cook up culinary mayhem from the comfort of there own homes.  Guests will receive culinary games boxes prior to the event and be joined by our entertaining Chefs for foodie fun.  Extra points will be given for Christmas jumpers, Christmas Cheer and our famous Yes Chef Challenge.  Number ten for our best virtual Christmas party ideas and events.
4 Virtual Chocolate Makin

g /

Best Christmas Virtual Party Ideas and Events
Our Christmas virtual chocolate making is a favorite with everyone, clients and crew alike.  Our Michelin star Chocolatiers run our luxury chocolate making experience from one of our productions studios.  Each studio has 3 cameras so all guests have a front row seat for a high level virtual corporate experience.    Learn the art of chocolate making on zoom, and chocolate bean to bar.   Our chocolatiers will demonstrate the art of tempering, making luxury ganache's and dipping chocolates.  We can keep the session formal, informal or a bit of both! we can even include a chocolate challenge for competitive teams.  Many of our clients book this event for business 2 business networking and client engagement.  We ship out luxury chocolate making kits with packed with luxury couverture chocolate, toppings, piping bags and posh chef hats.  Prior to the event we will share an E-invite for you to send to your guests to raise the bar of excitement, as we do with all or our virtual events.  Number five for our best virtual Christmas party ideas and events.
5

Virtual Bake Off /

Best Christmas Virtual Party Ideas and Events
Our Virtual Christmas Bake off is pure baking fun, guests will be bake  showstopper Christmas bakes from the comfort of the kitchens.  Invite your clients and colleagues to join in, make, bake and celebrate Christmas in our unique virtual Christmas bake off experience. Guests will receive luxury Christmas Bake Off Boxes with posh chef hats, icing bags, nozzles and baking ingredients packed by our team from our award winning warehouse in advance.  On  the day guests will be welcomed by our team for 1.5 – 2 hours for Virtual Christmas Bake off fun, full of hilarious moments and interactive baking demonstrations with a few challenges if you want a competitive element.  For our virtual Christmas Bake Off we do 2 or 3 bakes, examples are Christmas themed cupcakes, Gingerbread Houses, Mince Pies and our famous Christmas pudding chocolates.  For the ultimate company branding and a powerful presence on zoom we organize company toppers.   Lots of giggles and icing promised.  Number 6 for our best virtual Christmas party ideas and events
6

Virtual Molecular Gastronomy

/

Best Christmas Virtual Party Ideas and Events
Virtual Molecular Gastronomy is popular all year round and not just for Christmas, especially suited to those companies who really want to impress clients and teams with the wow factor, inspire cutting edge innovation and creativity.  Run from one of our prestigious studios guests will be in wonder as they watch the weird and wonderful creations using sodium alginate, calcuim chloride, gelling agents and much more.  When events were allowed to go live in June it was no surprise that our Live in person Molecular Gastronomy events were the most popular.  If your company is looking at ways to excite the palette of the senior managers, teams and engage clients with future technologies and new ways of thinking our Virtual Molecular Gastronomy is the event for you.  Number two for our best virtual Christmas party ideas and events.
7

Virtual Sushi Making /

Best Christmas Virtual Party Ideas and Events
We have designed luxury virtual Sushi making experience for companies to enjoy at Christmas and all year round.  Sushi making is a great way to spend a few hours learning some new skills at Christmas.  Success will be quickly visible and delicious This virtual cookery class will equip you with the essential skills to make a variety of sushi and if you want to include a competitive element, we can include a fun sushi Christmas challenge.  Number three for our best virtual Christmas party ideas and events.
Guests make:
Maki sushi
Uramaki
Nigiri
Temaki
Our sushi making boxes as contain everything guests require to make perfect sushi.   Please note that the guests will  need to provide basic kitchen equipment.
Sushi Making Boxes Contain:
Sushi rolling matt

Nori

Fresh vegetables (varies on season samples)

(carrots, onion, cucumber, pepper, radish, herbs

Sustainable fresh fish to include

(Tuna, fresh salmon, tempura prawns)

Sushi rice

Condiments to include

(Wasabi, soy, ginger, sesame seeds)

Chopsticks

Tall chef hat
8

Virtual Canape Making

/

Best Christmas Virtual Party Ideas and Events
Every year our Chefs are always asked how to make easy Christmas canapes to impress guests. On our virtual canape making event guests will learn that there a several simple tips and tricks of the trade which are easy to master.   Our virtual Canape making experience is ideally suited to zoom as everyone has a front row seat and the 3 camera positions mean that guests have good visibility for close up shots and intricate canape making demonstrations, knife skills, and creating garnishes.  In this activity our Michelin Star Chefs will also give guidance on menu planning for canapes and may even free style a molecular canape making demonstration which will get all guests jumping for joy.  Number four for our best virtual Christmas party ideas and events.
9 Virtual Come dine with m

e /

Best Christmas Virtual Party Ideas and Events
If your company want to turn up the heat and really bring people together this season then our Virtual Christmas Come Dine with me is the best virtual Christmas party event for you.  We have turned up the fun factor, teams will go head to head to produce a tasty 2 or 3 course Christmas lunch or dinner with a twist.   Will you lead like Jamie Oliver, Rick Stein or Gordon Ramsey?  Guests will receive luxury cooking boxes prior to the event, they will need basic cooking equipment to take part.
To begin our event host will welcome guests and start with a fun icebreaker and spotlighting a few kitchens, watching out for any cats creeping into cupboards and looking out for secret Santa in the background. Our chef will demonstrate knife handling skills, health and safety and a cookery demonstration to include technical aspects of the dishes.  There is as much emphasis on guests having fun with there colleagues as with the cooking.  We really do raise the bar of happiness for this Virtual Christmas Party Event.  Number seven for our best virtual Christmas party ideas and events
Sample Menu
Starter
 Smoked salmon Carpaccio with a horseradish cream and beetroot caviar on dressed salad
Main Course
Norfolk Bronze turkey ballotin with a homemade cranberry and herb stuffing served with seasonal market vegetables and a red wine jus
Dessert
Classic sticky toffee pudding with Chantilly cream and butterscotch sauce
10

Virtual Asian Cook A Long

/

Best Christmas Virtual Party Ideas and Events
If you want to take it a little easier with a real winter warmer you might want to consider our Virtual Asian Cook A Long.   An alternative to a Christmas menu with various themes and choices.  Asian cuisine has a rich history, choose from classical Indian, Thai or Hong Kong inspired menus.   Cook along with a Michelin Star chef, join your guests virtually with the magic of zoom from one of our production studios.  Learn about spices and how to make Asian cuisine in the comfort of your own home with your clients or colleagues.  We will equip you with essential skills cookery skills you can build on to turn the heat up in your cooking.  Guests will receive cooking boxes lovingly packed by our team from our award winning warehouse and shipped out by our partner couriers.  We will share a E-invite with the organizer to excite the guests and organize everything.  As with all of our virtual events we organize every element and keep everything super easy for bookers.  Number eight for our best virtual Christmas party ideas and events
Indian Inspired Menu
Starter
Shakarkani Tikki with mango chutney and raita
Main Course
Butter chicken curry with aromatic rice and hand rolled chapattis  
(roasted vegetables will be available for vegetarian and vegan)
Dessert
Mango Kulfi with pomegranate and passionfruit
Thai inspired Menu
Starter 
Vietnamese spring rolls Nuoc Cham dressing spring onion and chili
Main Course 
Pad Thai 
Dessert
Lemongrass Panna cotta with a mango coulis and pistachio
Hong Kong inspired menu
Starter Skills   
Pork or chicken Jiaozi with ponzu and chilli  
(Vegan option available) 
Main course 
Honk Kong Noodles  
Dessert 
Nai Wong Bao with mango coulis and pomegranate 
Best Virtual Christmas Party Ideas and Events
About our Studios
We have 5 professionals studios for  streaming, each with the latest tech for high level virtual experiences to include high definition cameras, including 3-4 cameras for close up shots ensuring your guests don't miss a moment.  Each studio has several microphones so your guests will be able to hear everything and don't miss a trick.  We are a professional company and team of experts not a typical Chef streaming from his kitchen from a lap top and a webcam but offer an elite virtual experience.    Our audio visual technicians have invested time researching and developing our Studios for the best virtual Christmas party ideas and events for corporate experiences for you and your guests.
The Country Aga Studio

The Retro

The Bar (Virtual Cheese & Wine Tastings)

The Commercial Kitchen

The Paul Hartley Saturday Kitchen studio
Paul Hartley Saturday Kitchen Studio
The Paul Hartley Saturday Kitchen Studio is just being re-launched and designed by Paul himself based on the design of the former Saturday Kitchen hosted by James Martin.  Paul's kitchen Studio has every kitchen utensil you can possibly image and even the sage coffee machine which is perfect for those companies who want to send one or two guests to join in with our Chef and production crew banter, during live streaming to there colleagues and clients for the "ultimate experience."  In our world where business is rapidly changing we are continuously looking at new and exciting ways to deliver our events. This is a unique concept, ideally suited to staff who have been nominated for an award or perhaps to a CEO who wants to connect with there team in a different way or why not invite a client to join you for a real impact to do business a new and fun way.
Why Saturday Kitchen Theme?
Hartleys Events regularly used to work with the team at Saturday Kitchen and worked in partnership with them to set up the corporate element at one of Michel Roux Juniors cookery schools at the Cactus Kitchens at the site.   Kate would often meet celebrities such as Aled Jones for a sing song by the coffee machine at the Former Saturday Kitchen  James Martin left Saturday Kitchen, and put his name to the Chewton Glen Kitchen   Its was at the Chewton Glen that Paul Hartley our Head Chef was head hunted to re-inspire the Bakery.  He would say that he was the seed that imparted  the vision and  inspiration for the Chewton Glen Cookery School.  Just incase you missed his wonderful credentials.
BEST VIRTUAL CHRISTMAS PARTY IDEAS AND EVENTS 
What to expect on booking and Prior to the event
Super Easy
As we are an event management company we keep things super easy for the client and take care of all of the planning and logistics.
Personalized guest invites

On booking, we will send you a personalized invite to share with the guests to raise the bar of excitement, which gives the date, time and helpful things to get in place to maximize full enjoyment.  For example for virtual Cheese and Wine tasting a comfy chair, water to clear the palette, how to store the wine and cheeses.  Or for cookery events a basic equipment list of what guests need to have ready to join. 
GDPR policy and privacy
 We will share with you a template to collate guests addresses  we work strictly within the Data Protection Act, all personal information is deleted after the event date.            
Cheese & Wine and Cookery box logistics 
The boxes are packed loving by our team in  our warehouse in line with food and hygiene legislation, we have been awarded 5 star food rating with environment and food standards agency which is the highest accolade possible.
Shipping
We used a very reliable courier service.  When the boxes leave our warehouse they are tracked until they reach the delegates homes.  Guests will also receive notification by email or text of estimated date and time of delivery
Receiving boxes
3-7 days prior to the event depending on the activity guests will receive there boxes and reminders to put the Cheese and chilled items in the fridge and how to store the wine correctly for instance.
Event Schedule
We will share with detailed schedule with tasting notes or recipes, health and safety in the kitchen and reminders of what guests need to do to get ready to enjoy the experience.  If choosing break on rooms with specific guest grouping this will be shared on the schedule if you wish us to share hosting with any members of your company.  Notification if you wish your event to be recorded is noted on the schedule, as long as you have the guest permission.  Following your instructions we can check this again with the group when everyone is in attendance.
On the day
On the day our experts will be ready 30 minutes before the event starts and the organizer is welcome to join in at this time or nearer the start to meet our Chef and Wine experts, run through any last minute special requirements about the event outline or how the break out rooms are to be set.  Then guests will simply log in and be greeted live with our Professional Chef  and Wine expert from there professional studios who will have you having a session of Fun, Entertainment, and Engagement whilst enjoying Great British Cheeses and award winning wines!
Feedback
We work mostly on repeat business and recommendation, it is our hope is that you love our events as much as we do and recommend us to other companies.
Imagine, Contemplate, Success   –    BEST VIRTUAL CHRISTMAS PARTY IDEAS AND EVENTS 
Hartley's Events is a family business which really cares and has a dream team of Michelin Star trained Chefs, Rosette Chefs, Chocolatiers, highly experienced event staff and associates.  The Hartley promise comes with the guarantee that we will ensure your clients will receive the desired outcomes whilst having a fantastic, fun, memorable experiences.
Call now 0845 371 1169 and enquire now to speak to one of our friendly team
Email info@hartleysevents.co.uk  and one of our friendly team will respond quickly
Recommended Posts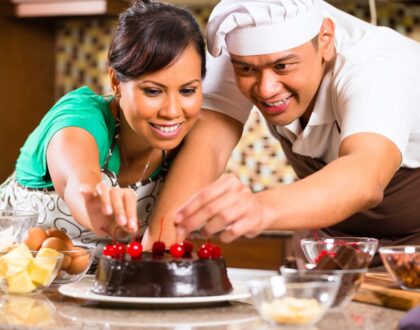 March 16, 2022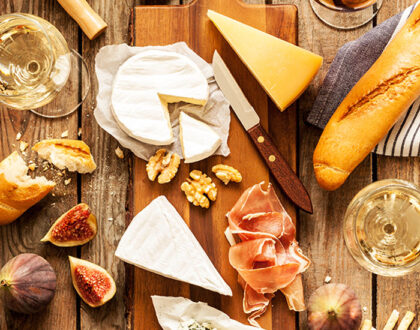 November 03, 2021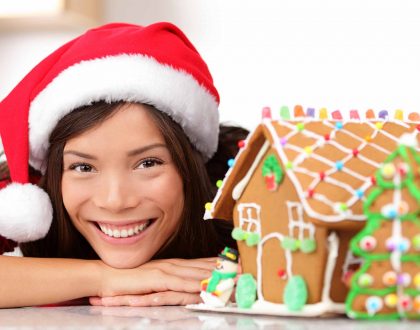 October 07, 2021